Games Workshop has shared information for the Necromunda: Underhive Boxed Set and Gang War expansion, which will be available for preorder on November 11.
The classic Warhammer 40,000 game of underhive gang-war has returned, allowing players to engage in skirmish-level battles with a new core boxed set. The Necromunda: Underhive Box Set includes everything two players need to get started: an illustrated board representing the sewers and confines of the underhive, character cards, templates, dice, a rulebook and two gangs – House Escher (The Carrion Queens) and House Goliath (Ironlords). The miniatures come in full, multi-part kits, allowing players multiple options for customization.
The box includes a range ruler, vision arc template, fighter cards, tactics cards, doors, door terminals, barricades, ductways, beast's lair, loot casket, ammo cache, pitfall craters, gang relic, priority marker, dice, blast markers and flame template. Release date and MSRP were not announced.
The Boxed Set includes House Goliath and House Escher gangs, and GW will release the four other Clan Houses (Cawdor, Van Saar, Orlock, and Delaque) to the game in 2018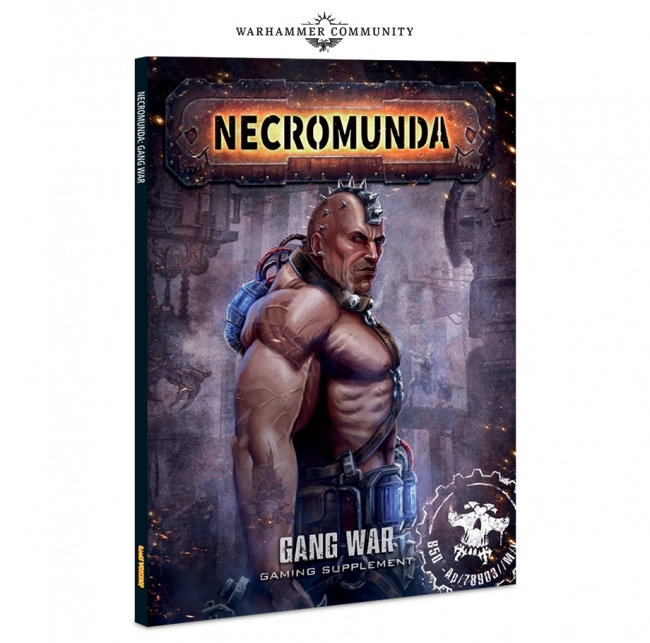 The Gang War expansion will take the components in the Boxed Set and combine them with the 3D battlefields in progress-based campaigns defined in the classic game. The 64-page book will include advanced rules for running Turf War campaigns, combining the face-paced play style with the mechanics from previous editions. It will release the same day as the Boxed Set.