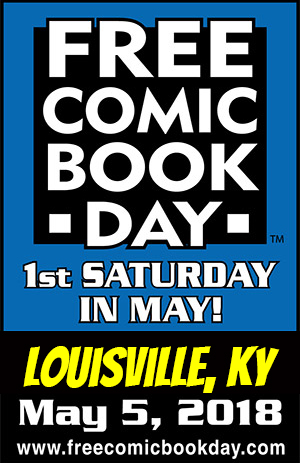 Louisville Store Appearances:
Glenn Porzig
Sketch card artist for Topps Star Wars Galactic 2018, creator of the comic Ace of Diamonds, Glenn and his wife Carly have written three screenplays together. Glenn's work in the television industry spans over twenty years and includes two highly rated specials for SCI FI Channel; The Roswell Crash: Startling New Evidence, and The New Roswell: Kecksburg Exposed.
Glenn's first short story, Master of the Dead, was published by Destroyer Books in More Blood: A Sinanju Anthology. His debut occult horror novella, Darkness Unbound: Lady in Black, was released the summer of 2014. Since then he has released three sequels and one collected volume.
–Check out his work:
https://www.facebook.com/ArtofGlenn/
https://glennporzig.com/
https://graphicentertainment.com/
Scottie Watson
Artist of Stargate Atlantis: Gateways for American Mythology Comics
–Check out his work: