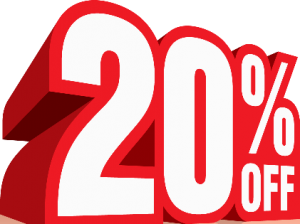 Enjoy our Day After Christmas Sale and Save 20% on All of Your Purchases!
But Hurry It's One Day Only.
We are Open from 11am to 7pm
Tuesday, December 26th is a Spree Free Day, No Spree Stamps will be given and No Spree Stamps may be redeemed.
Net Priced Items Receive No Further Discount.