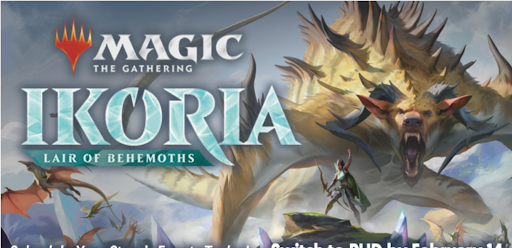 Ikoria: Lair of Behemoths for Magic: the Gatherins has Released TODAY
and if features Godzilla and his fellow Monsters!
While we cannot run Prerelease Tournaments we have Prerelease Kits in stock and you may purchase them to take home and play.
This is one of the most exciting sets I've seen and don't miss it!
Availability is Limited.
Destroy the Pandemic with Nuclear Fire and Magic: The Gathering!!!!