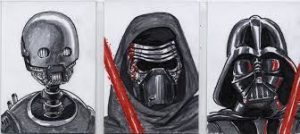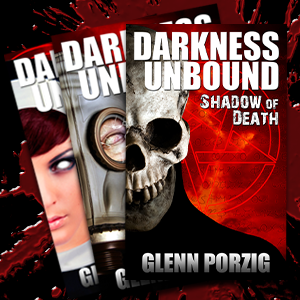 Free Comic Book Day is Coming Saturday, May 4th and We would like to welcome Glenn Porzig, sketchard artist for Star Wars Galactic 2018!
https://www.facebook.com/ArtofGlenn/
https://graphicentertainment.com/
Glenn Porzig is best known as the creator of the comic book heroine Ace of Diamonds. Glenn grew up reading comics, pulp novels, and watching too much TV. Glenn and his wife Carly have written three screenplays together, and she recently published her first novel. They live in Indiana with a menagerie of both furry and scaly pets. From 2005 to 2018 he was a co-host of a weekly fandom podcast, PodCulture.com.
Glenn's work in the television industry spans over twenty years and includes two highly rated specials for SCI FI Channel; The Roswell Crash: Startling New Evidence, and The New Roswell: Kecksburg Exposed. For twelve years he, literally, had his head in the clouds as a videographer on a TV news helicopter.
Glenn's first short story, Master of the Dead, was published by Destroyer Books in More Blood: A Sinanju Anthology. His debut occult horror novella, Darkness Unbound: Lady in Black, was released the summer of 2014. Since then he has released three sequels and one collected volume. Glenn is proud to have collaborated with Scream Queen Brinke Stevens to bring the story of Darkness Unbound to life as a series of audiobooks.
Recently he worked on the Topps Star Wars 2018 trading cards; Galactic Files and Masterworks, drawing over 130 cards for the Star Wars card sets over a two-month period.
You can learn more about his writing projects at DarknessUnbound.com