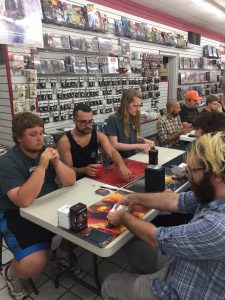 This whole weekend we will be running
Core 2019 Sealed Prereleases for Magic: the Gathering
at our Florence, KY Store.
We started today at Midnight.
We will continue Saturday at Noon and 6:30pm.
And on Sunday we have Prereleases at 1pm and 5pm.
All Events our Sealed Format and Entry is $25.36 with Tax.
Additionally, if your Preorder a booster box of Core 2019 you can pick it up and a Buy-A-Box Promo, while supplies last.