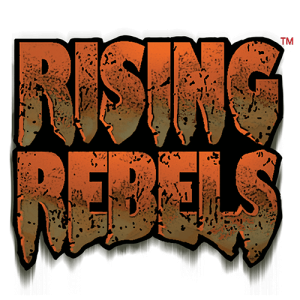 Are you a fan of The '68?
Jay Fotos and Mark Kidwell have a new project out, Rising Rebels, and Comic Book World is the only Store in the area to have it, plus all our copies are signed by Jay and Mark!
"In a dusty attic corner, in an old cardboard box, young Evan stumbles upon his Dad's vintage stash. VHS…three magic letters right there on the worn sleeves that boast some of the coolest artwork he has ever seen. Machine-gun toting, bronzed bikini babes, mutated sea creatures, aliens from space…and that one tape…way at the bottom of the box. The one with the BLOOD RED lettering. "Please, Dad! Let's watch this one!" His finger presses PLAY…and it's already too late!"
Don't miss this instant classic and remember Comic Book World has it Exclusively.
Additionally, we have some excellent sketches from Mark Kidwell for sale.