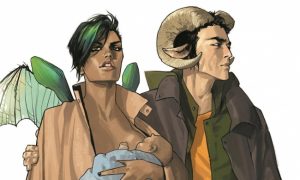 Readers of Fiona Staples and Brian K. Vaughan's epic space opera Saga received a shock at the end of issue #54 this week*, a letter from Vaughan detailing a yearlong Intermission in publication.
"After fifty-four issues and over 1,200 consecutive pages of sequential storytelling together, Fiona and I have decided to take an extended break before we eventually reunite with Saga Chapter Fifty-five.," he wrote.
"And unlike our usual three months of 'Vacationanza' between arcs, we plan to pause publication of this series for at least the next year."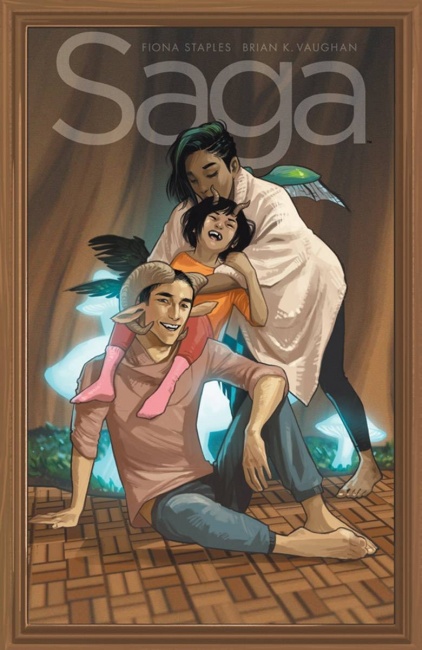 He calls the break INTERMISSION! and then details other works both he and Fiona are working on to tide fans over, as well as suggesting some work by friends. For trade-waiters, Saga Vol. 9, which collects issues #49 – 54, will release on September 26.
The Saga comic series was launched on March 14, 2012. Its sales have gone on to rival even Image's The Walking Dead numbers. The series has won numerous Eisner and Harvey Awards.